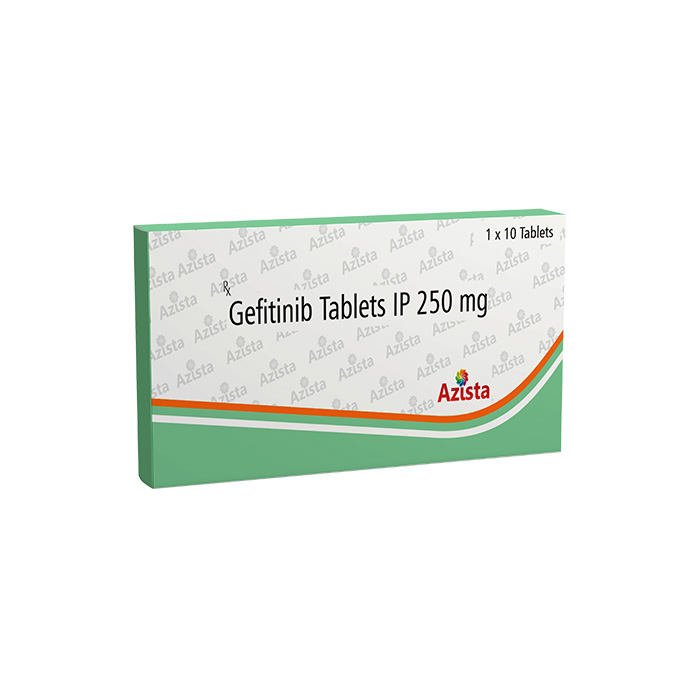 Getinib 250mg Tablets
Gefitinib 250mg are film-coated tablets. It is an anilinoquinazoline and a targeted therapy and classified as a signal transduction inhibitor (epidermal growth factor receptor (EGFR) Tyrosine Kinase Inhibitor.
Fill in the Lead Form for orders or quotations. We are the bulk suppliers of the product and export worldwide. As manufacturers, global exporters, and bulk suppliers of this product, we guarantee good quality and on-time delivery.
Gefitinib 250mg treats lung cancer by blocking a certain protein – an enzyme called tyrosine kinase.
It is considered the monotherapy for the treatment of locally advanced or metastatic non-small cell lung cancer (NSCLC) by amputating the EGFR tumor tissue in adults.
If your doctor is prescribing you Gefitinib 250mg, discuss with him if you are allergic to the tablet or have any specific allergies and medical history especially heart, liver, kidney, and if you are already taking any medications.
Any decision about the tablet should be taken under the supervision of the doctor to prevent the worsening of complications.