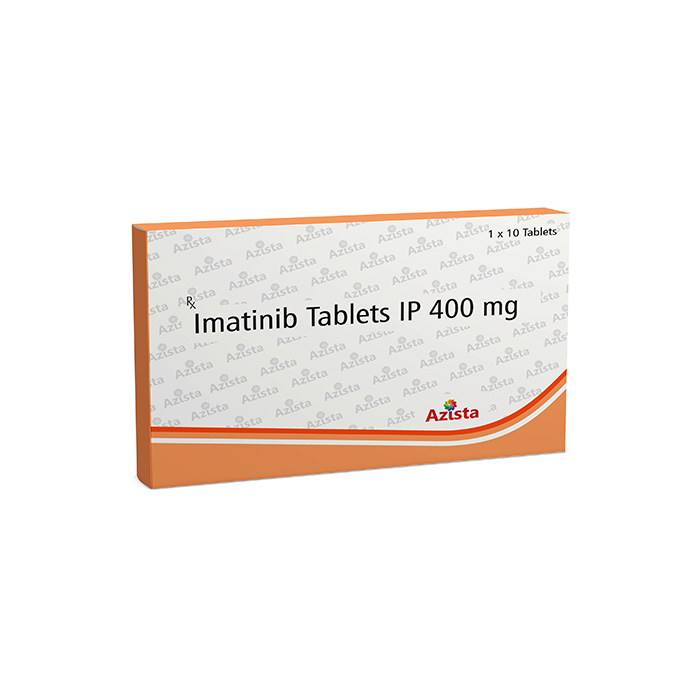 Imatinib 400mg Tablets
Imatinib 400mg tablets contains Imatinib mesylate and belongs to corticosteroids class of medicines.
It is a film coated tablet, white to off-white, bevel-edged scored, round tablets with a dimension of nearly 7.1 mm and debossed with H on one side and 19 on the other side.
A score line is used to separate the numbers 1 and 9 on the tablet
t is the inhibitor of tyrosine kinase enzymes in BCR and prevents BCR-ABL protein from developing tumors in chronic myeloid Leukemia (CML)
Imatinib treat several types of cancers like
Chronic myeloid Leukemia, (CML)
Myelodysplastic/myeloproliferative diseases.
Acute lymphoblastic Leukemia,
Gastrointestinal stromal tumors, and
It prevents the growth of various types of cancer cells of blood, intestines, stomach, bone marrow and skin.
Tell your doctor if you gain weight suddenly, develop blurred vision, dizziness, and fluid retention.
This tablet has the risk of hepatic impairment, severe CHF or left ventricular dysfunction in patients with comorbidities.
Know all the pros and cons of the tablet before you intake it to avoid worsening of complications.