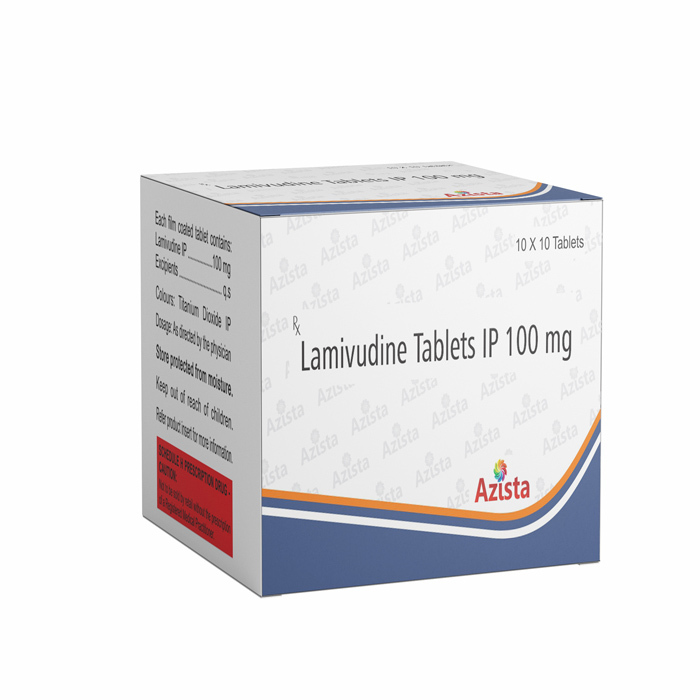 Lamivudine 100mg Tablets
Lamivudine 100mg is the antiviral drug and a negative enantiomer of cytidine. It can inhibit both 1 and 2 types of HIV Reverse Transcriptase and also Reverse Transcriptase of Hepatitis B virus and phosphorylated to active metabolites and complete the incorporation into viral DNA.
The medicine act as chain terminator of DNA synthesis.
The protein binding of the medicine is low which is <36% and it is 86% orally bioavailable.
It is used in the prevention and treatment of HIV and AIDS. It effectively treats both HIV 1 and 2.
It is also prescribed in post exposure prevention. It is administered through mouth in the patients who are already suffering from HIV.
The medicine is effective in improving the hepatic histology by normalization of hepatic enzymes and suppressing the plasma HBV DNA.
The medicine exhibits linear pharmacokinetics with area under the curve (AUC) values.
It is not recommended to pregnant ladies, breast feeding mothers, or planning for pregnancy but it is well tolerated in other people.
Restrict intake of alcohol.
Tell your doctor about your medical history, tablets that you are already using, and the list of medicinal ingredients that give you allergic reactions.